Last week I shared the master bedroom with you - so I thought I would show you the master bathroom this week. Believe me when I say that the difference between the before and after is A M A Z I N G!!!!!
Let's look at some before pictures -
Before we actually get started, let me apologize for the quality of these pictures. Actually, these are pictures of pictures. You see, when I flew down from Alaska to look at the house I needed to take pictures and send them to the hubby who was still in Alaska working - and I didn't have my computer with me. So, I took the pictures, put them on my daughter's computer, sent them to Walmart photo and had them printed in Juno, Alaska. MM picked the pictures up two hours later. Anyway, in the last two years my daughter's computer has crashed and I don't have access to the disc drive with the "real" before pictures. So, I have to take pictures of the Juno pictures for you to see what it really looked like. All this said, let's see what the bathroom was like.
The two pictures above were taken the day before we started the construction. As you can see, not much had changed in the nine months since we had moved in, but that was about to change dramatically!
Day One of Construction - Demo
Walls are almost all gone (they will be before this is all done).
You might think that we spent big bucks on the reno here, but we didn't. I have already told you what the vanity cost - the lighting and the mirror came from Lowe's. Yep, you read that right - Lowe's. I couldn't believe how close the mirror came to matching the vanity and it is the perfect size - cost $89.00. Lights were $69.00 each. They can be hung with the light shining up or down and the arms on the fixture move. We actually came in WAY under budget on the bathroom (but that is a good thing because some other things came up in the reno that we weren't expecting that took up that extra money).
I am extremely happy with the master bathroom. What do you think of the difference between this
Next week I'll share the master bedroom closet and the linen closet- they went through quite a transformation also!
This post was featured on: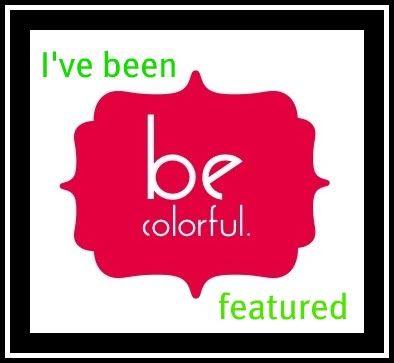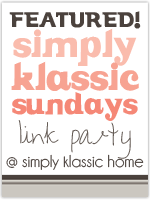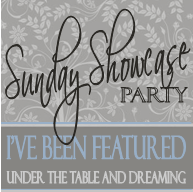 Linking up to:
http://www.theshabbycreekcottage.com/2012/03/how-to-make-hanging-starfish.html
http://funkyjunkinteriors.blogspot.com/2012/03/sat-nite-special-127-full-room-reveals.html
http://www.houseofhepworths.com/2012/03/28/hookin-up-with-hoh-93/
http://littleinspiration.com/2012/03/create-inspire-party-features-4.html
http://thriftydecorchick.blogspot.com/2012/04/april-before-and-after-party.html