This is the second week of the challenge over at
Calling it Home.
If you read my post on Monday you saw that the hubs decided to work in the guest bathroom this week. It is a project that we talked about working on, but I didn't think we were going to do it THIS week.
Guess I should have talked to him about the project I wanted/committed to do on the challenge
-
namely the guest bedroom!
Well, after a little talking on Sunday afternoon (in other words, my letting him in on my little commitment and all the different things I had in mind to complete in the next five weeks) - we are on the same page, and as soon as we finish the bathroom project we will jump on the bedroom. We are sure we will be able to finish the bathroom this week - the second coat of paint is on the walls. However, we still have to set the toilet - clean the room - and then do the pretty part.
While I might have lost a week or two on the challenge room I do have some things to show you and I'm sure I/we will get the
room finished in the time frame.
I have been picking up a few things in the last couple of months
One of my favorite stores in the whole wide world is Home Goods.
Love, Love, LOVE that store!
I guess my hubs is very happy that the nearest store is almost two hours away. Occasionally though he does humor me and we take a day trip down to Ft. Myers. When I saw this comforter and pillow I knew it would work in the room.
Saturday the hubs and I had to go into Sebring -
he had to pick some stuff up at Lowes and I went to our local Marshalls. I found these two baskets, the shelf, and the letter "L" on sale - for less than $30 total!
I found the material online a couple of months ago
at the Online Fabric Store.
I can't show you anything in the actual bedroom since
the stuff from the bathroom is spread all
I have a big project I want to tackle this weekend.
I want to insert some "cottage/beach" vibe to the room.
I think the best way to do that is to
add some beadboard.
I bought some "beadboard" wallpaper right after we moved into the house.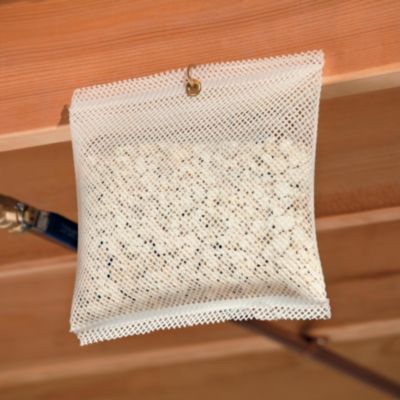 Originally, I wanted to use it in the bathroom that the hubs just painted, but he talked me out of it. He insisted that it would just be too difficult to cut in around the towel rods, paper holder, and medicine cabinet - these things are mounted into the drywall and can not be removed like some can and this wallpaper is super thick and might be difficult to work with.
However, I love the look of bead board.
So, today I "suggested" that we use it in the bedroom instead. He is agreeing under protest - his protest is, IF I don't like after we install it HE won't take it down. HaHa! Like that is going to happen.
So, my goal for the weekend is to get the wallpaper up and painted. (Maybe the hubs will even get the chair rail hung for me.)
I think we can get it all done this weekend.
Next week, I'll have the beadboard up ready to show you (I hope)
and I'll work on a floorplan to show you
what my ideas are.
If you get a chance, stop over at Call it Home and check out all the other amazing people who have taken on this challenge with me.
Here's the link:
http://www.callingithome.com/
Looks like I have a puppy photo bombing.
She just wanted to see what I'm up to with all this
stuff on the floor.
You just can't get upset with this sweet little puppy.
Carol